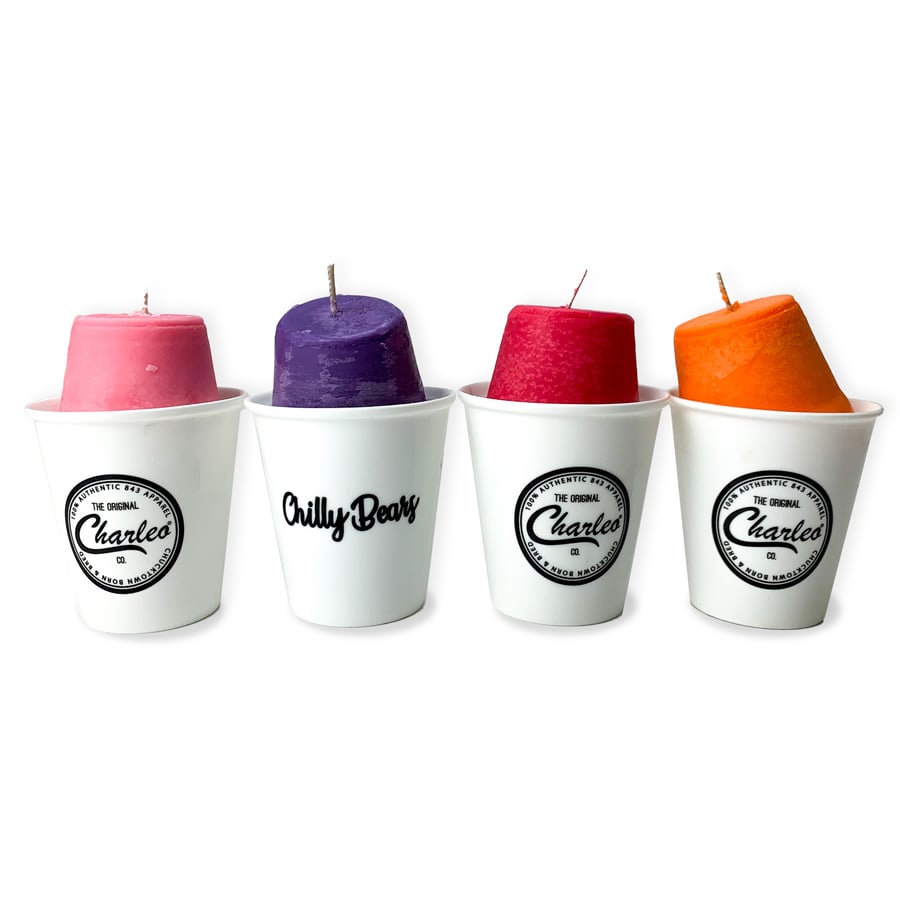 Charleo Chilly Bear Candle
$

18.00 –

$

65.00
Another collectors' item! How about our favorite Summer (or anytime) treat, as a CANDLE? Yep! We have Red (or cherry), Grape, Pink Lemonade, and Orange Chilly Bear Candles! You have to smell these! Grab your favorite flavor (or scent), or grab the whole set for your mantle!
Developed in conjunction with Cai Candle Co. Visit them at Caicandlecompany.com
*****Candle Safety Disclaimer & Care
Disclaimer: Please use care and precautions when using candles. Burn at your own risk. DUE TO THE UNIQUE DESIGN OF THESE CANDLES IT IS REQUIRED to place a lit candle on a heat resistant coaster/surface to prevent any possibility of heat damage and fire from wax runoff. The Original Charleo Co. assumes no responsibility for any damage that may occur due to misuse of candles, and candle burning.